From Lea Thau, Peabody award-winning producer and former Director of The Moth, comes the storytelling podcast Strangers. Strangers is hosted and produced by Lea Thau, with music and mixing by Paul Dreux Smith.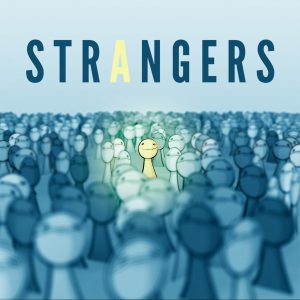 Each episode is an empathy shot in your arm, featuring true stories about the people we meet, the connections we make, the heartbreaks we suffer, the kindnesses we encounter, and those frightful moments when we discover that WE aren't even who we thought we were.
Subscribe on iTunes, SoundCloud, or wherever you get your podcasts, and join us on Facebook. All episodes are also available below.
---
Latest Episode:
---