From Lea Thau, Peabody award-winning producer and former Director of The Moth, comes the storytelling podcast Strangers — part of KCRW's Independent Producer Project and of Radiotopia from PRX. Strangers is hosted by Lea Thau, and produced by Lea Thau, Laura Fetherstonhaugh and Paul Dreux Smith.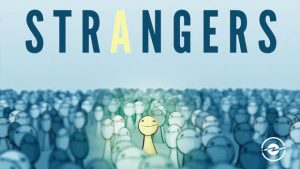 Each episode is an empathy shot in your arm, featuring true stories about about the people we meet, the connections we make, the heartbreaks we suffer, the kindnesses we encounter, and those frightful moments when we discover that WE aren't even who we thought we were. Subscribe in iTunes, join us on Facebook or SoundCloud. All episodes below.

Radiotopia, from PRX, is a curated network of extraordinary, cutting-edge podcasts. Radiotopia empowers independent producers to do their best work, grow audience and increase revenue. At its core, Radiotopia cultivates community — for both listeners and makers alike.
---
Strangers is supported by Casper, Audible and Squarespace.
Casper is an online retailer of premium mattresses for a fraction of the price.
— Get $50 toward any mattress purchase by visiting casper.com/strangers and using promo code strangers at check out.
Audible — Audible is the Internet's leading provider of spoken word entertainment, and has more than 250,000 audiobook and spoken word audio products.
— Get a free 30-day trial by visiting audiblepodcast.com/strangers.
Squarespace is the all-in-one solution for anyone looking to create a beautiful website.
— Start your free trial at squarespace.com/strangers.
---
Latest Episode:
It's a new year, a time for hope or worry, for regrets or new plans, a time to count our blessings or pick up the pieces. Last year around this time, as 2016 was just beginning, Jared and Sharry in Utah were tremendously excited about the year ahead, but things did not work out as they'd hoped, to say the least.

Produced by Laura Fetherstonhaugh & Lea Thau

Music & mixing by Paul Dreux Smith
---
Today's story is about two families trying to become one family. One set of parents is white, one is black, one lives in Portland, OR, the other in Miami, FL, one is Canadian/American, the other is Haitian/American. So, geographically, demographically, and socio-economically they live in very different worlds, but when we started following them more than a year ago, they'd made a plan to become one family under one roof with the eight children they have between them — eleven people in all. Why? Well, that's the story you'll hear today, and we hope to follow the gang for many years to come as the experiment continues to evolve, sort of like the famous Up documentary series.
---
Recent Episodes:
Three stories about Mexican immigration, showing us that there are two sides to the border fence, but many sides to the story. On this episode, we find some unlikely bedfellows among liberals and conservatives, even immigrants and the border patrol. These stories come to us from the wonderful shows, "State of the Re:Union" and "UnFictional." Also check out "Reveal" where Laura Starecheski and Al Letson, formerly of "State of the Re:Union," work now.
---
When you start to think your own child might have a propensity for violence, what do you do?

This episode was produced by Laura Fetherstonhaugh with Paul Dreux Smith and Lea Thau.
---
Ashley's husband, Corey, is accused of the worst thing imaginable. What follows sends the family on an ever darkening journey, swinging between answers, hypotheses, emotions, and, ultimately, the truth.

This story is not appropriate for children.

This story was produced by Laura Fetherstonhaugh with Paul Dreux Smith and Lea Thau.
---
Lea recounts the personal journey that led her to become an American citizen this summer. It starts in Sweden in 1945….

This episode was produced by Lea Thau and Paul Dreux Smith.
---
Have you ever had the fantasy that a chance encounter with a stranger could tell you who to be? Karin Gutman was working as an assistant when a senior advisor to a US Senator came out of the blue with an offer to change her life…

Karin Gutman is the founder of Spirit of Story, a writing and story consulting business devoted to guiding people in discovering and writing their personal, life-based stories. Karin also recently started a Women's Story Circle which is a monthly writing salon at a private home in Hancock Park.

This story first aired on Strangers in April, 2012.
---

A wanna-be artist finds himself in a dual-life dilemma. Can you be the next Bukowski and the king of high-end skin care — at the same time? When push comes to aftershave, which do you choose? Brian Finkelstein tells this story, which originally aired on the first season of Strangers.

Brian Finkelstein (@bsfinkestein) is an Emmy nominated writer who has performed eight solo shows in a variety of venues, from the HBO/US Comedy Arts Festival in Aspen to the Summer Nights Festival in Perth, Australia and New Zealand. Brian's told stories on public radio shows including Good Food, The Business, UnFictional, Marketplace and many more. Currently Brian is working on his first book of personal essays and developing a pilot with Universal International and Working Title Films.
---
Three years after Tyler issued a dare for Matjames to return to Yellow Springs, and 26 years after he fled, Matjames finally makes the trip. For optimal enjoyment of this episode, please listen to the first story about Matjames and Tyler, "Flee, Flood, Float."

Thanks to Tyler Hurwitz, Matjames Metson, Selanie Johnson-Hurwitz, Eli Hurwitz and Aza Hurwitz. And special thanks to John Gustafson for recording Matjames's visit.

Follow Tyler on instagram @tylerhurwitz and Matjames @kingmatjames.

This episode was produced by Lea Thau, Laura Fetherstonhaugh and Paul Dreux Smith.
---

This is a rebroadcast of a story we did three years ago, and it's a story we've always really liked. We're sharing it with you this week because we'll have an update on the story next week. So be sure to check this out and stay tuned for the follow up.
---

Lea revisits her own love life. Two years ago, Lea produced "Love Hurts," a series about her ill-fated adventures in online dating throughout the 4 years since she'd suddenly found herself single with an infant in her late 30s. The same week that the first "Love Hurts" episode went live, Lea met a man, and a year ago she posted an anniversary update with that man about their first year of dating. But where is Lea now, two years after "Love Hurts"? Tune in to find out.

Music by Paul Dreux Smith.
---
Two stories from two stages of love about chance encounters, bold moves, tough luck, predictable fights, unlikely angels, and those unavoidable moments where you simply have to "sh*t or get off the pot."
---

So you're 37 and single…. On this third installment of our "Summer of Love" series, we explore the singles' experience with two intimate stories from the lovely podcast "Not by Accident" by Sophie Harper.
---
Fayaz asked Jo to marry him after they'd spent just one week in the same place. Here's how that worked out. This story is the second installment in our Summer of Love series, but as it unfolds it becomes about more than just love.
---

Welcome to our new series, "Summer of Love," inspired by this quote from a Danish newspaper: "For decades women seem to have been asking themselves the following questions: How do I get a man? How do I hold on to him? How do I put up with him? How do I get rid of him? How do I find a new one?"

Gender aside, are those the stages of love in the modern world? Or what are the stages of love in the modern world? Each episode in this series will look at a different stage in a love relationship. But of course sometimes the most formative relationships are not the ones that turn into forever-after. Sometimes the relationships that make us who we are — that make us grow up and find our path on this earth — are the ones that don't last. Tamara Lindeman tells this story.

This story was produced by Laura Fetherstonhaugh with Paul Dreux Smith and Lea Thau.
---

Born in a coven of lesbian witches in a Haight-Ashbury commune after the fall of Saigon, young Joshua Safran soon hit the open road with his single mother, Claudia, and things only got stranger from there. A word of warning: this story contains some disturbing moments.

Joshua Safran is an author, attorney, and nationally recognized advocate for survivors of domestic abuse and the wrongfully imprisoned. His 7-year legal odyssey to free an incarcerated survivor of domestic violence from prison was featured in the award-winning documentary film Crime After Crime. To learn more about Joshua's life, pick up a copy of his critically-acclaimed memoir, Free Spirit: Growing Up On the Road and Off the Grid (Hachette) or visit www.jsafran.com.


This episode of Strangers was supported, as always, by Audible, Casper and Squarespace. This episode was also supported by Talkspace and Her Money.
—Talkspace offers unlimited messaging to a dedicated, licensed, therapist for just 25 dollars a week. Get $30 off by visiting talkspace.com/strangers.
—Her Money With Jean Chatzky is a podcast created by women, for women, about how to build the financial life you want. Learn more at jeanchatzky.com.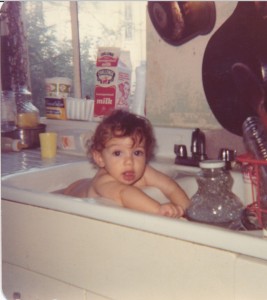 Baby Joshua, bathing in the San Francisco commune sink.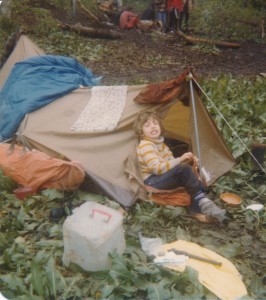 If you'd like to learn more about Deborah Peagler, you can start here.
---

One day when her daughter was 1 month old, Nanna Balslev took the elevator to the top floor of one of the tallest buildings in Copenhagen. Here's why.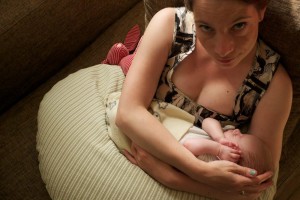 ---
Wanna go to Europe? Got no cash? Why not stow away? Well….
---
We feature the story of Joe Loya's bank robbing career by producer Ben Adair of the podcast "First Time Last Time," along with a follow-up conversation between Lea and Joe about the dumbest shit he's pulled as a bank robber. Check out the "First Time Last Time" podcast, which has the simple but wonderful premise that people tell stories about the first time and last time they did something. You can find it at bacreative.net.
---

Annie Bradley was raised to believe that women shouldn't have opinions or make decisions. But what happens when her life depends on a radical split-second decision?

This story was produced by Laura Fetherstonhaugh with Paul Dreux Smith and Lea Thau.
---
Do altruists make us uncomfortable? Hell freakin' yeah. Or so it seems. The most generous person we've ever profiled became the center of a social media storm. Lea called up some of the harshest critics to find out, eh, WHY?
---
So did this transplant happen? Is Lea going to give away a kidney? Are you? Tune into this third instalment of Elizabeth and Mary to find out.
---

This is the second installment in our series about Elizabeth and Mary. On this episode, we play some of the strong reactions we received from listeners to the first installment, and dive deeper into why Elizabeth decided to give a kidney to a stranger, and who she really is…
---

Would you give a kidney to a stranger? Inspired by a previous episode of Strangers, Elizabeth decided to do just that. This is Part 1 of the story that ensued.

Produced by Lea Thau and Paul Dreux Smith.
---
Four years ago, we met Becca, a virgin in her 30s who waxed genitals for a living. On this episode we play her original story, along with an update about what Becca has been up to since then…
---

Henry and Jane
Henry Evans was a healthy 40 year­-old father of four when he suffered a stem-­brain stroke, caused by an unknown congenital defect, and woke up with "locked­-in" syndrome, only able to blink, otherwise completely paralyzed and mute. These days, still mute but able to move his head and one finger, he can communicate and accomplish remarkable things, thanks in part to some creative inventions of his own, and to his wife Jane. Together they demonstrate that a sense of humor may be the last thing to go when much else is lost.

Check out Henry's Robots for Humanity project.


One of Henry's tech collaborations with the company, Fighting Walrus, has resulted in his flying a drone with his head so he can survey the beautiful landscape outside his house.


Wanna see Jane who's 5'2" transfer Henry who is 6'4" from his bed to his wheelchair?


Henry and Jane use a plexiglass letter-board to communicate, and they've gotten so good they can read from the letter-board even when they put down the actual board and do "virtual board."

Falling Slowly
Strangers, at its core, is about the beauty and the struggle of human connection and what happens in those moments when we get closer to someone else, or further removed from ourselves. Often that change is subtle and slow, but sometimes it is sudden and monumental. Here is Lyena Strelkoff. Check out Lyena's blog.
---

Sometimes you get in a rut as a creative professional, wondering if you'll ever be a professional, creatively, or if you'll be forever stuck in some dead-end day job that's designed to pay the bills but barely does. And then you might fantasize that some big change, or chance encounter, or fabulous coincidence is going to turn it around FOREVAH. Sometimes, though, we should be careful what we wish for…Suzanne Clores tells this story.

And speaking of artists trying to be creative professionals, please support our Radiotopia Fall Campaign to raise money for 2016 and keep this show and 12 other stellar shows in production. It's ON right now at www.radiotopia.fm. From the bottom of our hearts, thank you!

You can find Suzanne Clores at suzanneclores.com, and check out her cool new project, The Extraordinary Project, at theextraordinaryproject.org

Banner image: Suzanne on her graduation day from her Master's program in Tucson.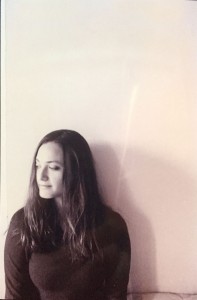 Suzanne, the young art girl in all black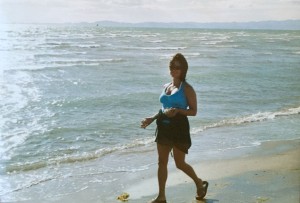 Suzanne, the tank-top girl after the big move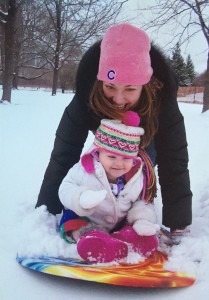 Suzanne, the Chicago mom.
---

What exactly does a sex surrogate do? Meet Kendra Holliday to find out.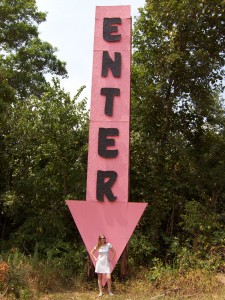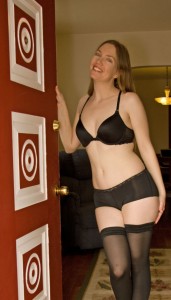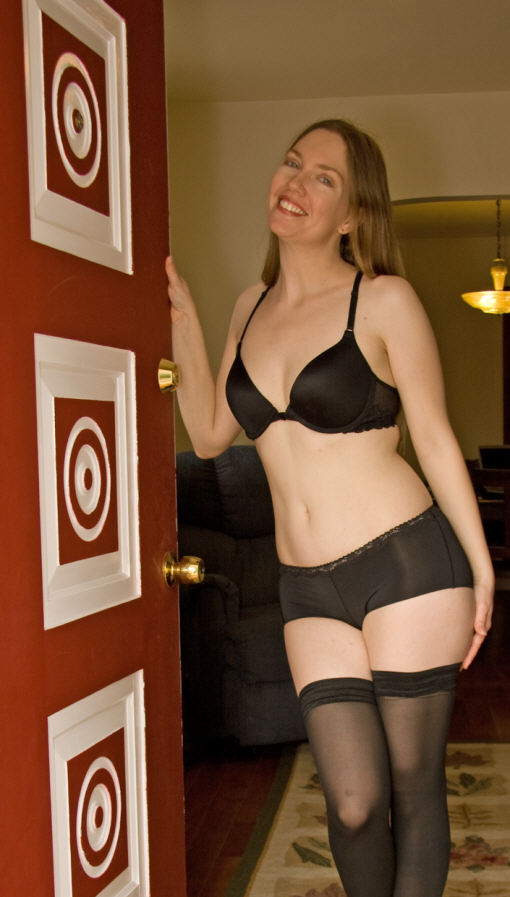 To learn more about Kendra and her work, you can also visit her website thebeautifulkind.com.

Track List

1. The Sensual Woman by The Herbaliser, album "The Best of Herbal Tonic"
2. Canal by Paul Dreux Smith, written for the episode
3. Ghost Writer by RJD2, album "Deadringer" 2002
4. Curious Cabaret by Larry S. Tuttle, album "Circus Freaks Gothic Shrieks" 2009
5. One Thing by Paul Dreux Smith, written for the episode
6. John Tomes by Tosca, album "Suzuki" 2000
7. Sheherazade by Esquivel, album "Strings Aflame" 1959
8. Loving Moment by Paul Dreux Smith, written for the episode
9. Alienated by Paul Dreux Smith, written for the episode
10. Midnight Feast by Mr. Scruff, album "Keep it Unreal" 1999
11. Breathing by Paul Dreux Smith, written for the episode
12. Petrified Blues by J-Walk, album "A Night on the Rocks" 2002
13. Center of Attraction (Instrumental) by Ghostface Killa/Adrian Younge, album "12 Reasons to Die"
14. Outerlude by Dieselhed, album "Chico and the Flute" 2001
---

One year ago today, July 31st, Lea went to interview Robert, a guy she'd dated, about why he'd turned her down. That became the first of a series of episodes called "Love Hurts," where Lea investigated why she was having trouble finding love again in the four years since she found herself pregnant and alone when her fiancé left. In this episode she returns to the genre of highly intimate and personal interviews with a follow-up about her quest for love this past year.

(yup, that's Lea in the second row on the roller coaster)
---

John Corcoran graduated from high school and college and then spent 17 years as a high school teacher without knowing how to read or write. How on earth did he pull that off? And why? This is his story.

A different version of this story was originally presented on Strangers in early 2012.

All music in this episode by Paul Dreux Smith.
---

A new - and improved! - version of an old Strangers story: A Mormon boy grows up to become "International Mr. Leather," which is the "Miss Universe" equivalent of the leather fetish world, and he's forced to acknowledge some surprising parallels between his childhood church and the kinky gay, male leather world…


---

In 2014 Patrick and Steve received a surprise delivery…and it was a newborn, whaa! A story ensued, which became the episode Two Men and a Baby. Now, a year later we check in to see how things are going.

Photo by Fernando Rodríguez
---

This is the second installment in our series about Adrian Wagner, who at 25 is losing his eyesight, and who is in a race to try to locate his birth parents in time to qualify for upcoming clinical trials, which might cure his condition but require genetic testing of both parents. And that is just one of several challenges and questions facing Adrian, as he looks to the future and ponders the balance between humility and pride in his attitude towards his disease, while also diving deeper into his past. We recommend listening to this series in order. If you haven't heard the first installment of Adrian's Race, you can find it here, where you can also find more pictures of Adrian.

Thanks to Freya Bennett for submitting her music for the show. We used her track "Nostalgia" on this episode. You can find her at www.freyabennett.com. For a complete music list, visit www.kcrw.com/news-culture/shows/strangers/adrians-race-2
---

This is a story of mothers, love, regrets and redemption, and of secrets from many years passed that cast long shadows in our lives. It's about how Deborah Jiang-Stein came to be pulled over by two highway patrolmen at 19 years-old, with a trunk load of dope, a .38 revolver and a 10" switch blade…and that's only the beginning.

Deborah Jiang-Stein is the founder of The unPrison Project, empowering women and girls in prison: www.unprisonproject.org and she is the author of PRISON BABY: A Memoir. Her web site is www.deborahstein.com.
---
April is the cruellest month. At least it can be. If you are depressed or heartbroken, there is nothing worse than the thaw and the blossoms and the girls in short dresses and the lovers on park benches licking melting ice cream off each other's faces and fingers. It makes your heart ache more because you remember the times when you felt like that, when spring made your heart sing as your rode your bike through the woods with the wind in your hair to meet friends on the shore, and the sun shone through the leaves in playful patterns. And there was a slight chill in the air down there in the shade of the trees, which might have warned you that age and experience would bring darker times in springs ahead, if you hadn't been too innocent or just happy to notice. But you don't understand the true cruelty of April until you are freshly heartbroken or terribly depressed, just like you don't understand the true beauty of April until you've experienced a magical spring, and what's more magical than being in love?

On this episode we're honoring spring with a couple of very small stories about the quest for love, and the way it sometimes works out and sometimes does not. The first story, Copenhagen Laundry, was recorded and edited by Danish radio producer Christine Runøe. The second story, Looking for Love in El Paso, features Dave Kessler and first appeared on Strangers in February 2012.
---

Adrian is 25 and losing his eyesight. He's in a race against time. He's also in a battle between humility and pride. When is it stubborn, perhaps even foolhardy, not to make concessions to one's disability? When is it the only way out? And where do you find wisdom to know the difference?


---

We revisit Jenni Rowell from the episode "Life, Interrupted" to see where things stand, and learn some sh*t about life.


---

A booker for TV court shows shares highs and lows from the merry-go-round of daytime justice...


---

For Valentine's Day we return to the theme of love, with a story about someone else's heartbreak for a change. As for Lea's heart, well, you'll see….


---

To mark the three-year anniversary of Strangers we share with you the very first story ever featured on the show, about Stephen Rochelle and his son Matthew, and we return to Stephen to see how they're doing now, three years later. In July 2011, Matthew Rochelle stood trial for murder. This is the story of what happened from the point of view of his father. How did his sweet little boy end up in this place? How do you cope when your own child becomes a stranger? Can you make a difference if you do everything in your power to get him back?


---

Lea received hundreds of messages in response to her raw, personal four-part series, "Love Hurts." In this follow-up episode, she strings together the funny, poignant and moving voice mails she received from listeners in response to the series and tries to make sense of this thing called love, finally. She also gives an update on her most recent dating adventure…


---

Greg O'Brien was in his late 50s when strange things started happening…


---

Sam Feirstein takes a broken heart to Alaska and finds surprising kindness in "enemy territory." Also, producer Lea Thau takes a broken heart to India and has a "stranger" experience that inspires her to create this show.
---

For Halloween, we give you a ghost story of sorts. Not in the traditional sense, but we think you'll know what we mean when you hear it. As a little boy, Bill Ratner experienced a series of tragedies. Then he learned to scream….
---

Strangers, at its core, is about the beauty and the struggle of human connection and what happens in those moments when we get closer to someone else, or, say, further removed from ourselves. Often that change is subtle and slow, but sometimes it is sudden and monumental. Here is Lyena Strelkoff. Check out Lyena's blog.

A version of this story was previously featured on Season 1 of Strangers.
---

A waitress, a former bomber pilot and a retired railroad engineer embark on the adventure of a lifetime. Story told by Jennefer Ludwigsen.

A version of this story was previously featured on Season 1 of Strangers.
---

In this final installment of Love Hurts, Lea talks to a guy SHE turned down.


---

In this third installment of Love Hurts, Lea seeks dating advice from two experts and lets it all hang out. Love Hurts is a series in which Lea investigates why she is single. We recommend listening to the episodes in order.


---

Lea Thau tells more stories from her love life and interviews yet another guy who turned her down.


---

While doing a story about online dating, Lea gets her heart broken (yet again).


---

Kenna, formerly known as Ken, came out 5 years ago. This is her story.


---

Two young men receive a surprise delivery. And it's a newborn. Whaaa!


---

Murder, music, mystery. A controversial event in 1997 changed the fate of two band mates.


---

Jenni Rowell had surgery last year that altered her appearance forever. She wrote to us and said " I have a story about seeing a stranger every time I look in the mirror." As we worked on her story, things took a turn for the worse...


---

A tale of true love spanning four decades, two countries, and classic racial divides...


---

Just how fabulous is it to be fabulously rich? 4 stories of wealth--inherited and earned.


---

An online dater finds love after 16 years, and an exonerated prisoner goes to see the former District Attorney.


---

An immigrant boy receives an offer he can't refuse.


---

A hip young artist couple find themselves in an arranged marriage.


---

A woman finds her way to the all-american, suburban, lesbian life.


---

A story about the places we go and the people we find. (Sorry we don't want to give it away, just listen, please.)


---

A 40-year-old stroke victim demonstrates that a sense of humor can be the last thing to go.


---

Does true altruism exist? Here are three stories that say yea, nay, and just maybe...


---

Legendary non-fiction writer, Gay Talese, discusses his marriage, his work, and the scandals that have made waves in both.


---

A man spends 20 years in prison for a crime he didn't commit, but comes out ahead...


---

Moby shares moments with strangers, Alec Ledd goes Jewish for Barbara Streisand.


---

Three stories of heart break and true love.


---

The son of missionaries is taken to Greece at age 5 and returns to the U.S. in the 8th grade with a mullet and a Jesus shirt. And that's just the beginning...


---

Producer Lea Thau embarks on a strange online dating adventure.


---