From Lea Thau, Peabody award-winning producer and former Director of The Moth, comes the storytelling podcast Strangers. Strangers is hosted and produced by Lea Thau, with music and mixing by Paul Dreux Smith.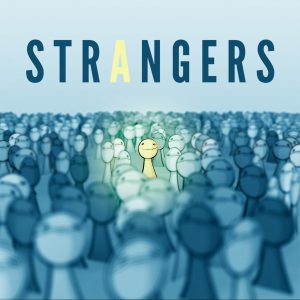 Each episode is an empathy shot in your arm, featuring true stories about the people we meet, the connections we make, the heartbreaks we suffer, the kindnesses we encounter, and those frightful moments when we discover that WE aren't even who we thought we were.
Subscribe on iTunes, SoundCloud, or wherever you get your podcasts, and join us on Facebook. All episodes are also available below.
---
Latest Episode:
We bring the year full circle with a new story about Jared in St. George, Utah, who was the subject of our very first episode this year. We reflect on the beautiful difference a year can make, even for someone who thought his whole future had disappeared. If you need a bit of hope this holiday season, or want to make some changes for the New Year, this one's for you.
---